Tako Yakida World - CG art using DAZ Studio, Hexagon, Carrara, LuxRender, Reality and Photoshop Elements 9
Click here to edit subtitle
| | |
| --- | --- |
| Posted on April 29, 2018 at 4:00 PM | |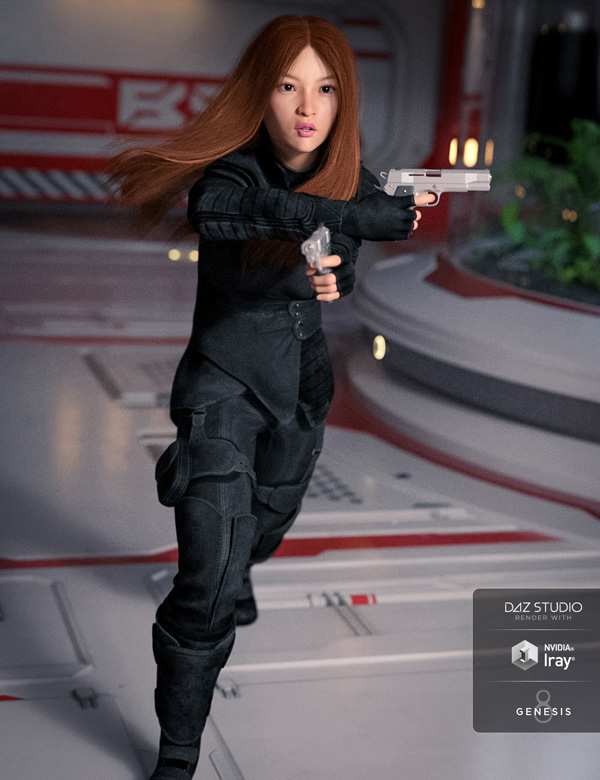 Are you ready to spy hard? Whether you like it shaken or stirred, your spy girls will always be ready to deliver with these 40 sizzling action poses! Designed to be used with ANY gun set, these poses get the most bang for your buck! Includes a left hand and right hand reset pose for your convenience.
| | |
| --- | --- |
| Posted on March 9, 2018 at 1:15 AM | |
Get ready to rumble orc-style with these assorted fighting poses for the Orc HD and Genesis 8 Male (40 poses in all)! From fist fights to axe throwing to hammer pounding and even swinging through the trees, give your orcs the moves to win in any battle!
-Tako Yakida
| | |
| --- | --- |
| Posted on February 3, 2018 at 2:55 PM | |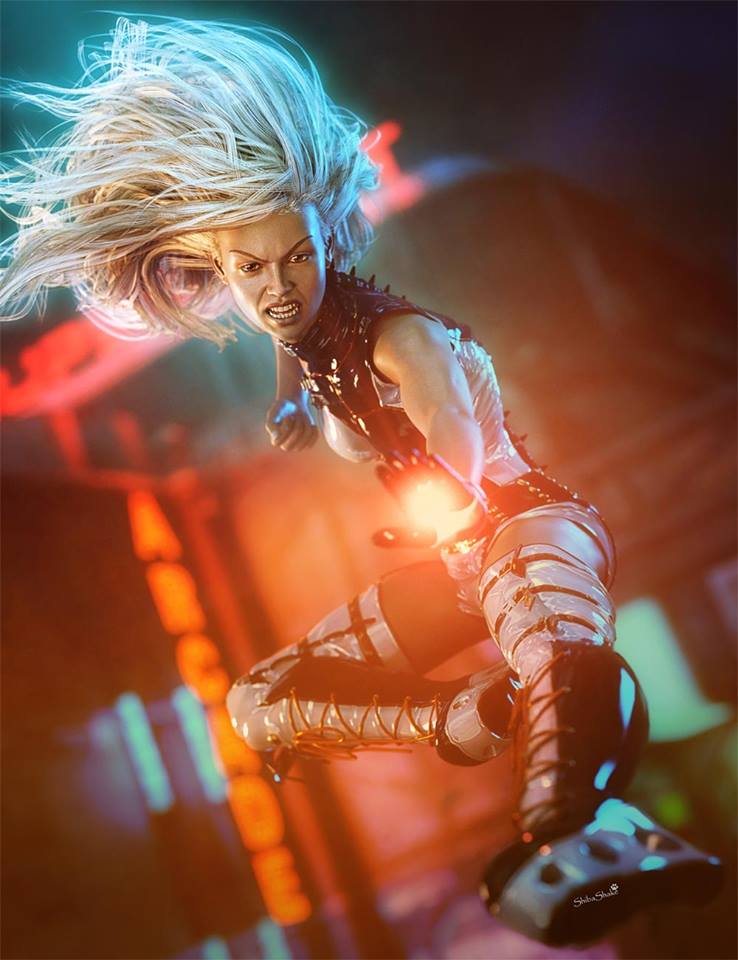 These 84 poses work with Genesis 3 and Genesis 8 Males and Females. The promos use Michael 7, Michael 8 and Chiyo for Victoria 7 applied to Genesis 3 and 8. (I like to mix and match between generations.)
The poses where they are holding weapons are generic so you can use them with your weapons of choice!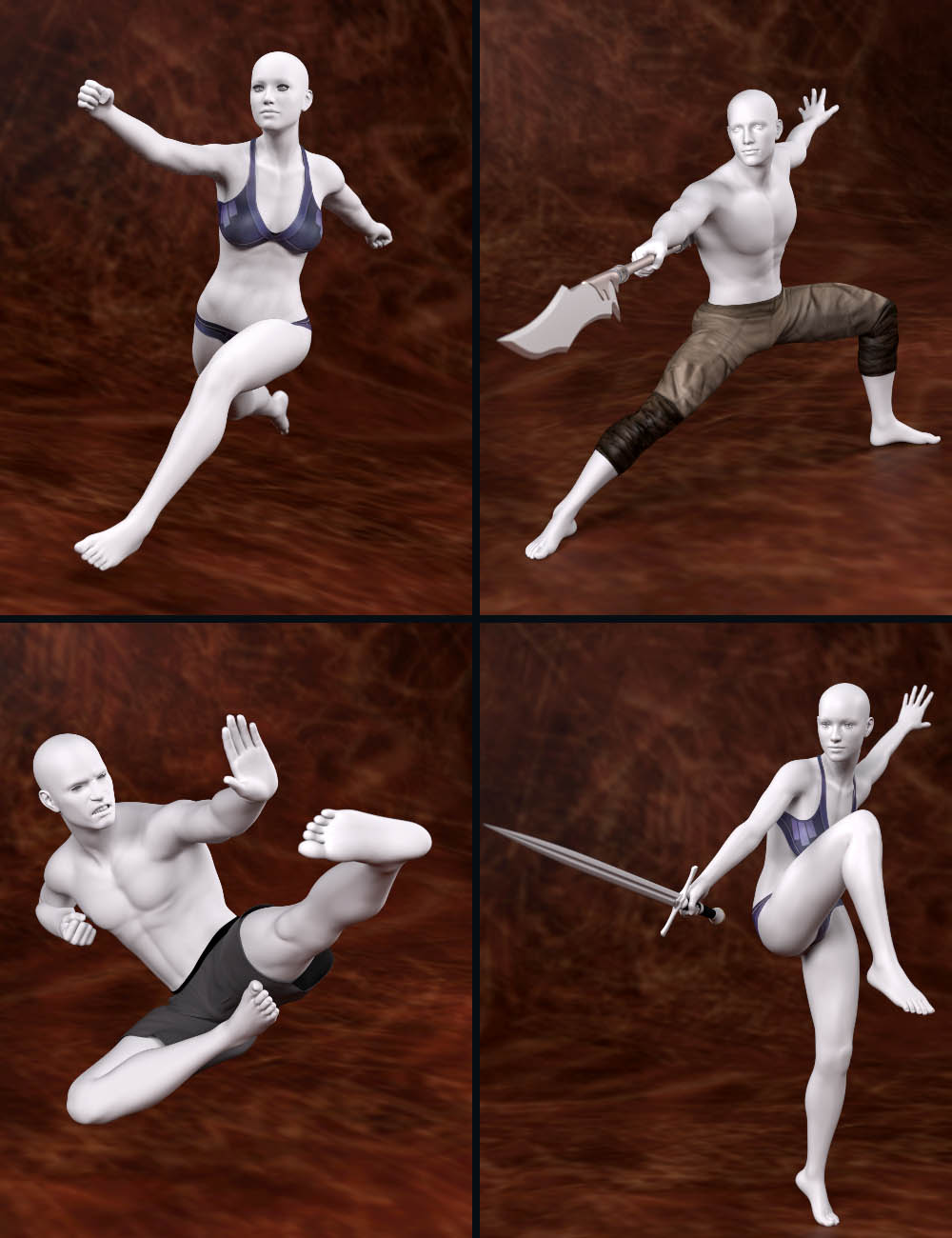 They will work with a variety of body shapes!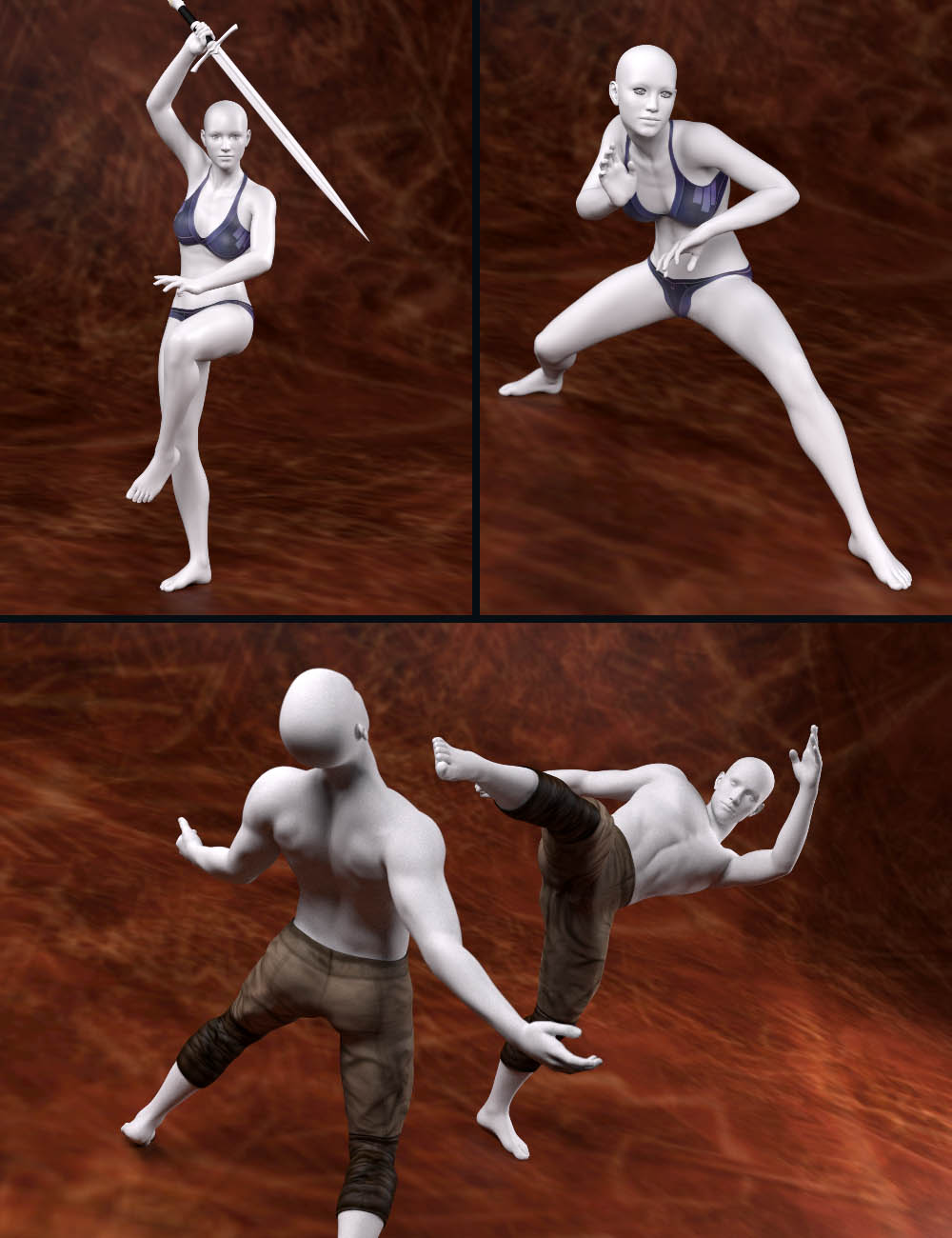 Many hours spent on attention to detail!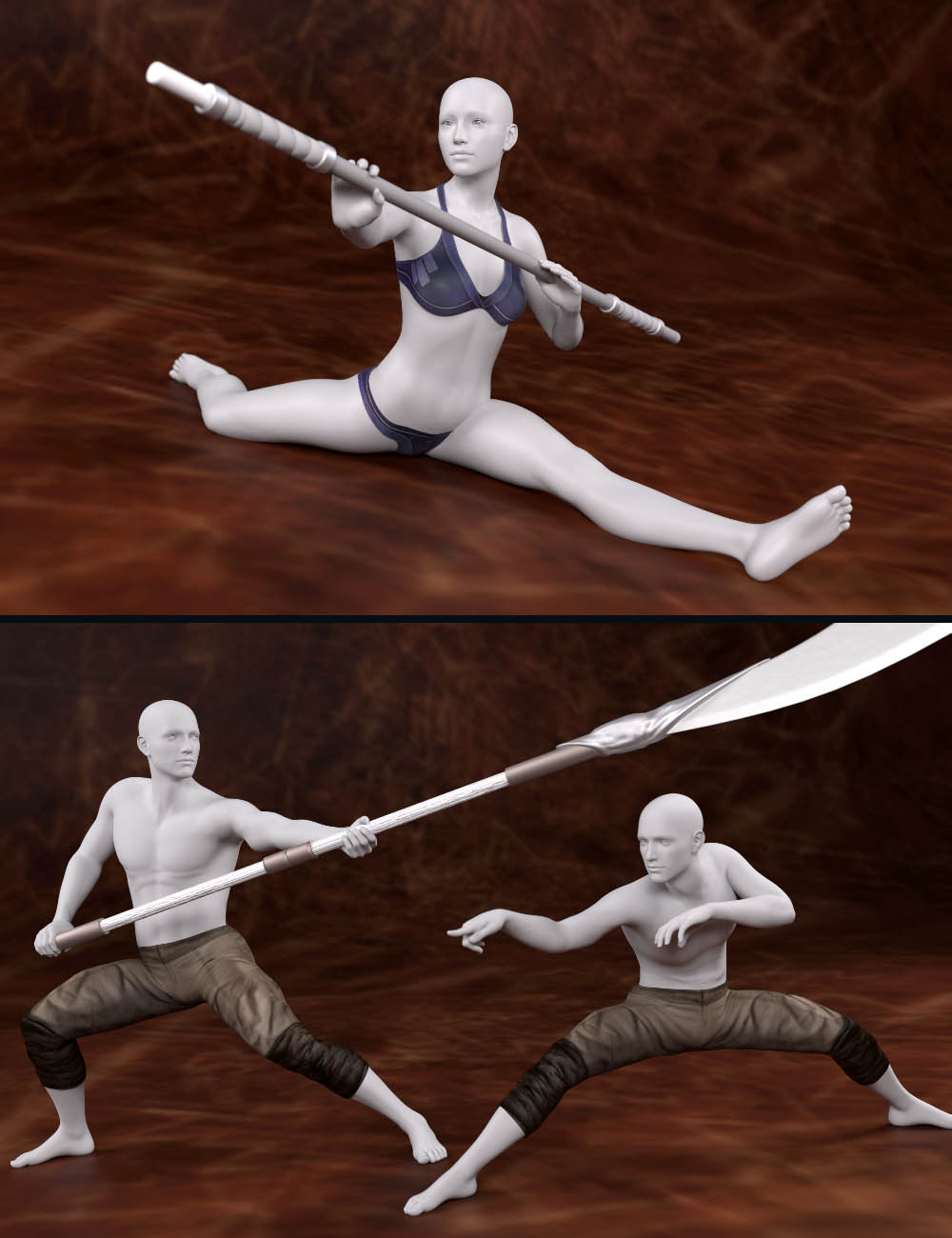 They work just as nicely with Genesis 3 as seen below: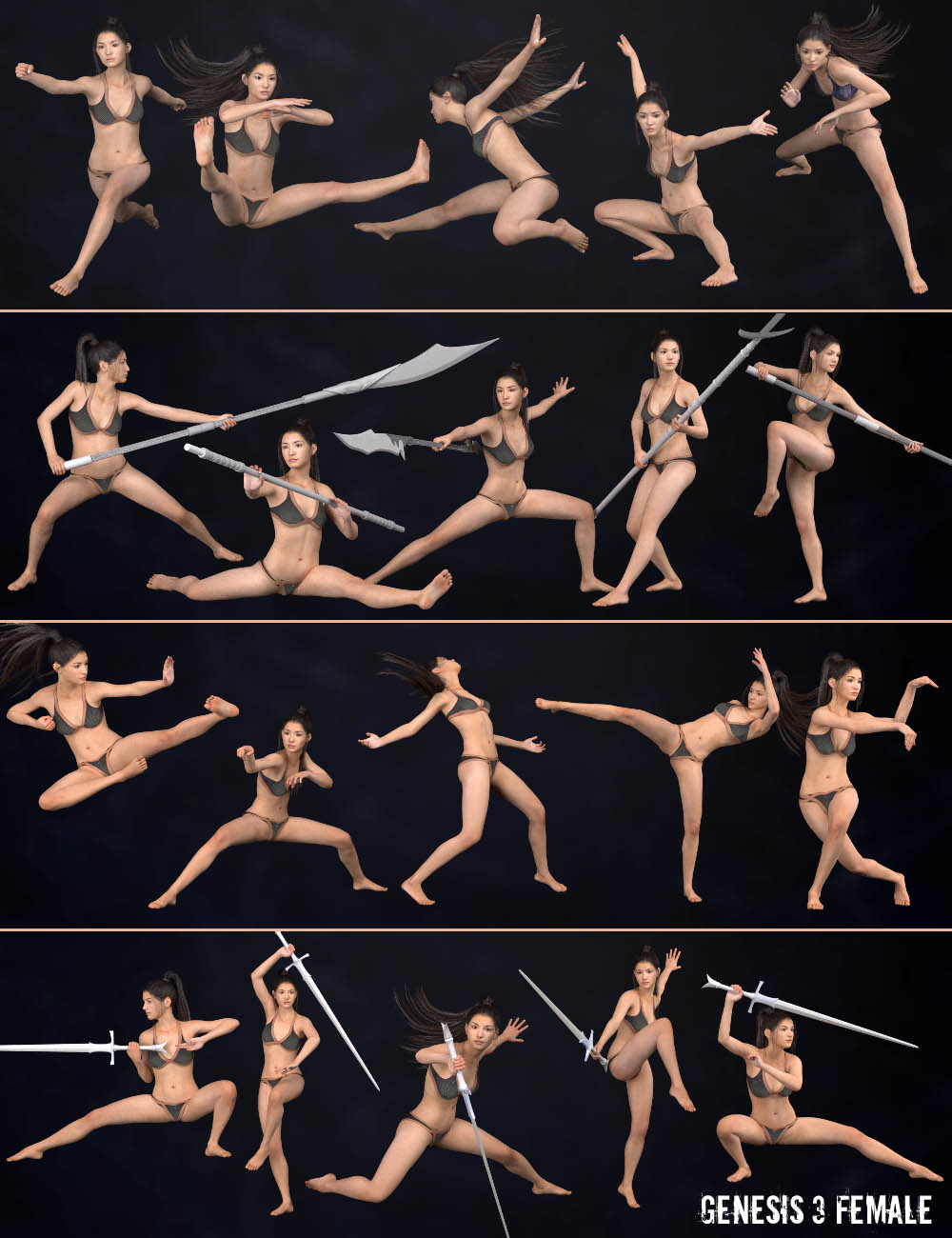 See more images and download the poses here!
Thank you for stopping by my website!
-Tako

| | |
| --- | --- |
| Posted on August 12, 2016 at 11:00 PM | |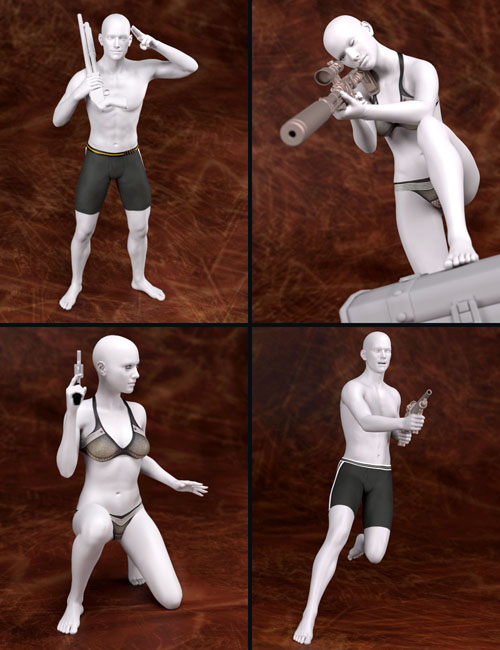 Get ready for the shootout of the century with these 84 high-quality and action-packed poses for all your Genesis 2 and Genesis 3 characters! What makes these poses special is the fact that they are designed to be used with any gun or guns of your choice for maximum usefulness and bang for your buck!
More photos and download product here!
Cheers,
Tako Yakida
| | |
| --- | --- |
| Posted on June 18, 2016 at 12:50 AM | |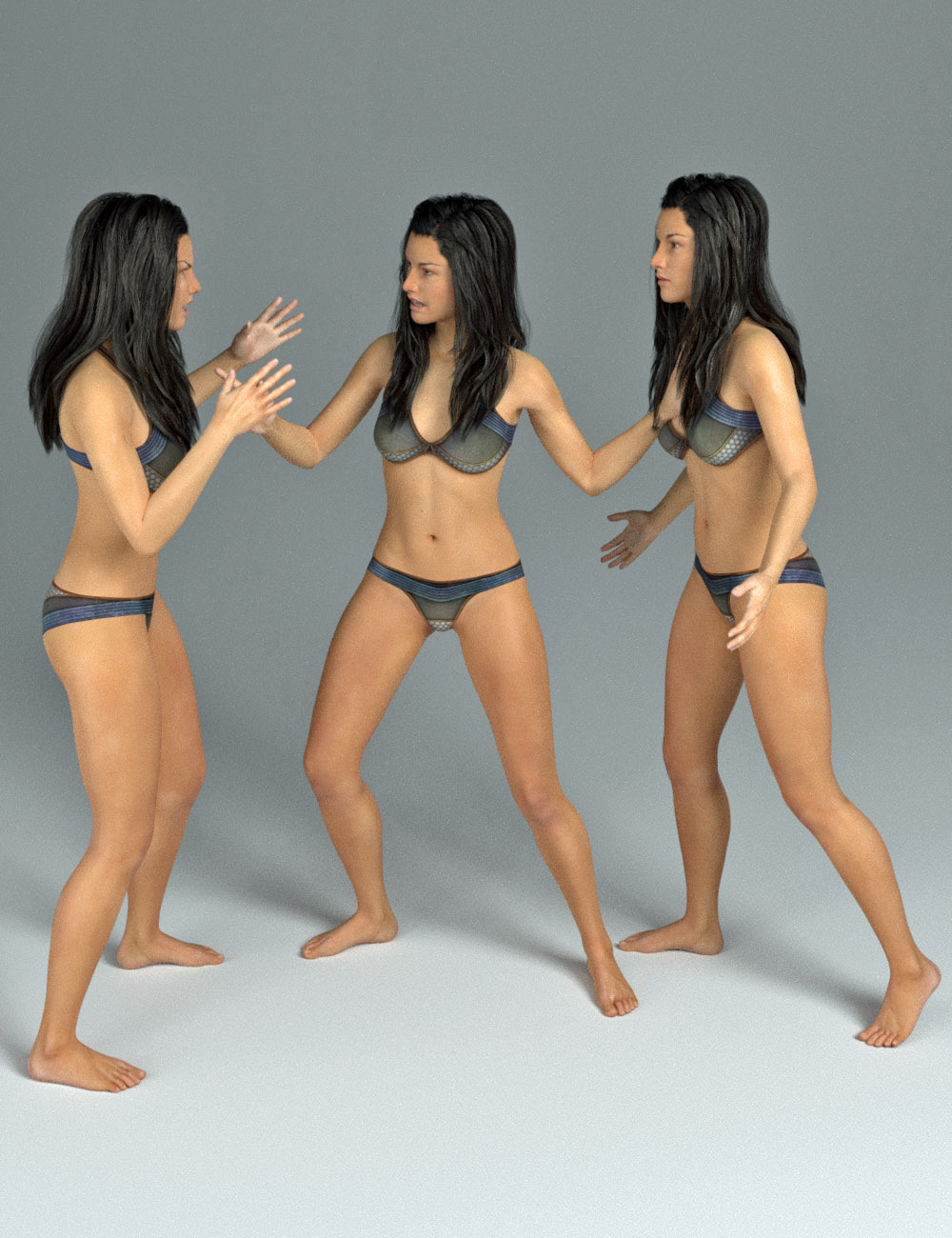 Hear ye, hear ye, my latest pose set is out and trust me, it's pretty awesome. ;-) Get it here while it's hawt!
A tantalizing set of 80 high-action and dramatic poses for your rendering pleasure. Feel the rush as your various Genesis 2 and Genesis 3 characters compete in the digital arena for the ultimate glory of victory or taste the burn of defeat!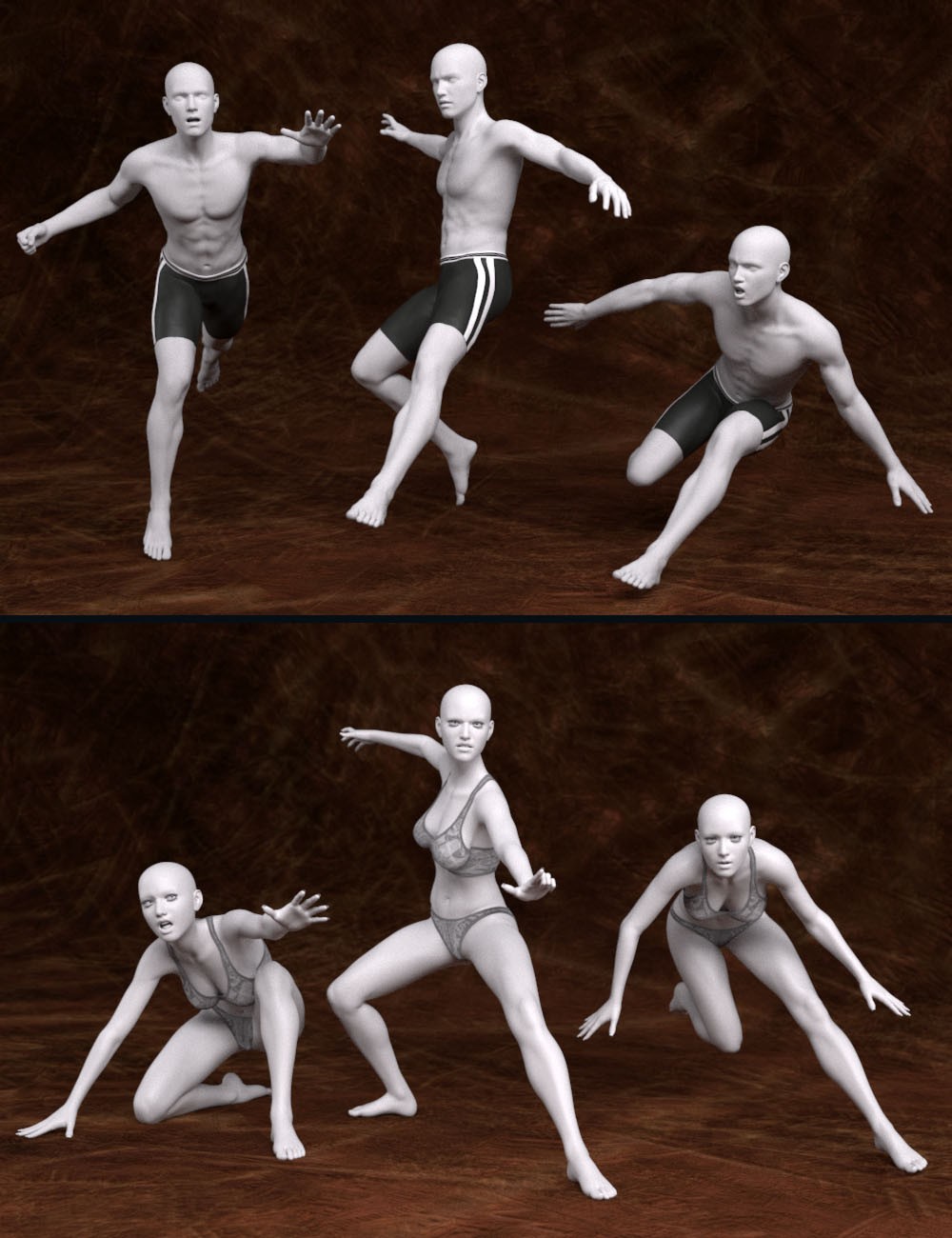 Get ready to kick some digital booty!!!!!!!!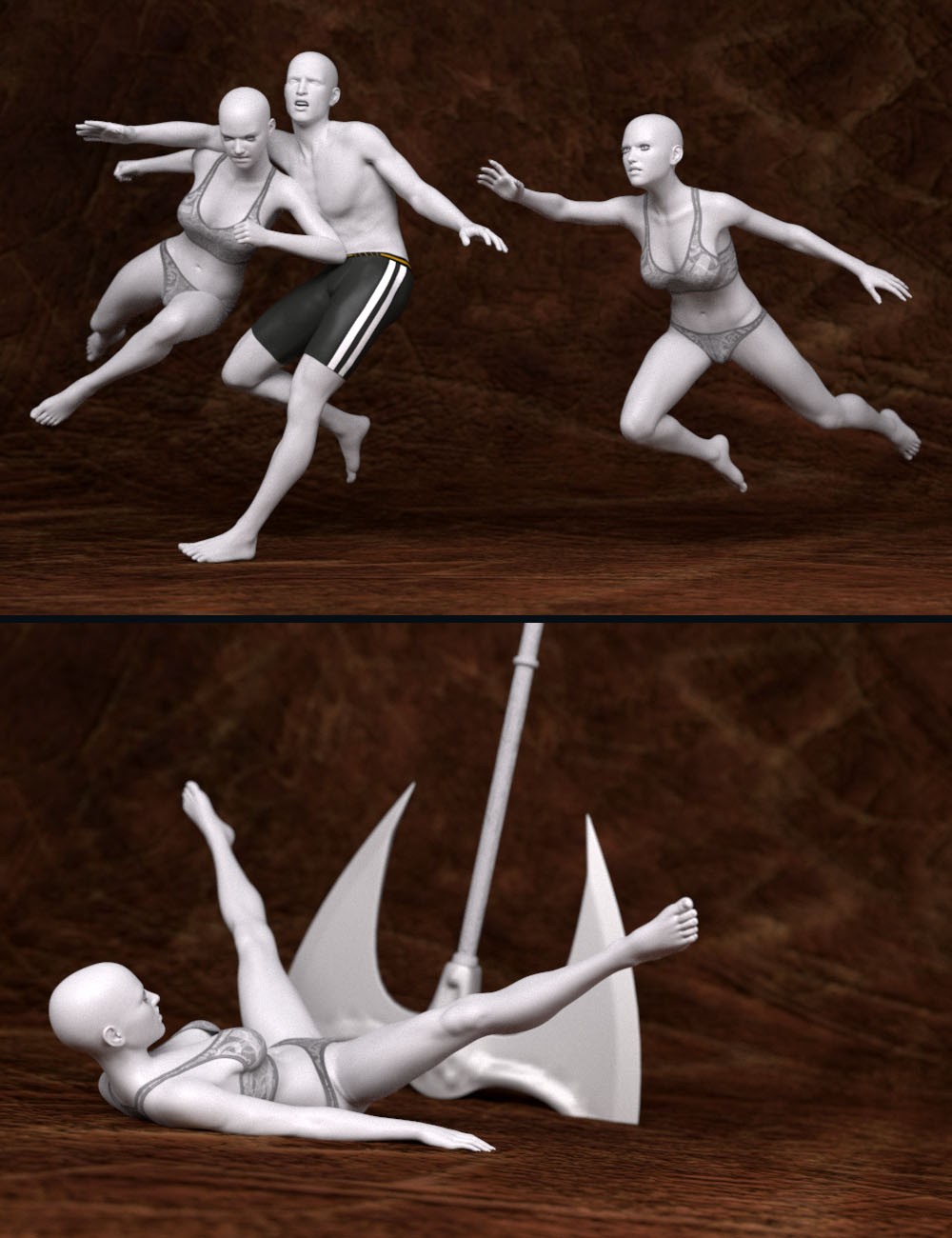 These will work with all your Genesis 2 and 3 males and females! (Note: More extreme body shapes will require some tweaking as is the case with all poses.)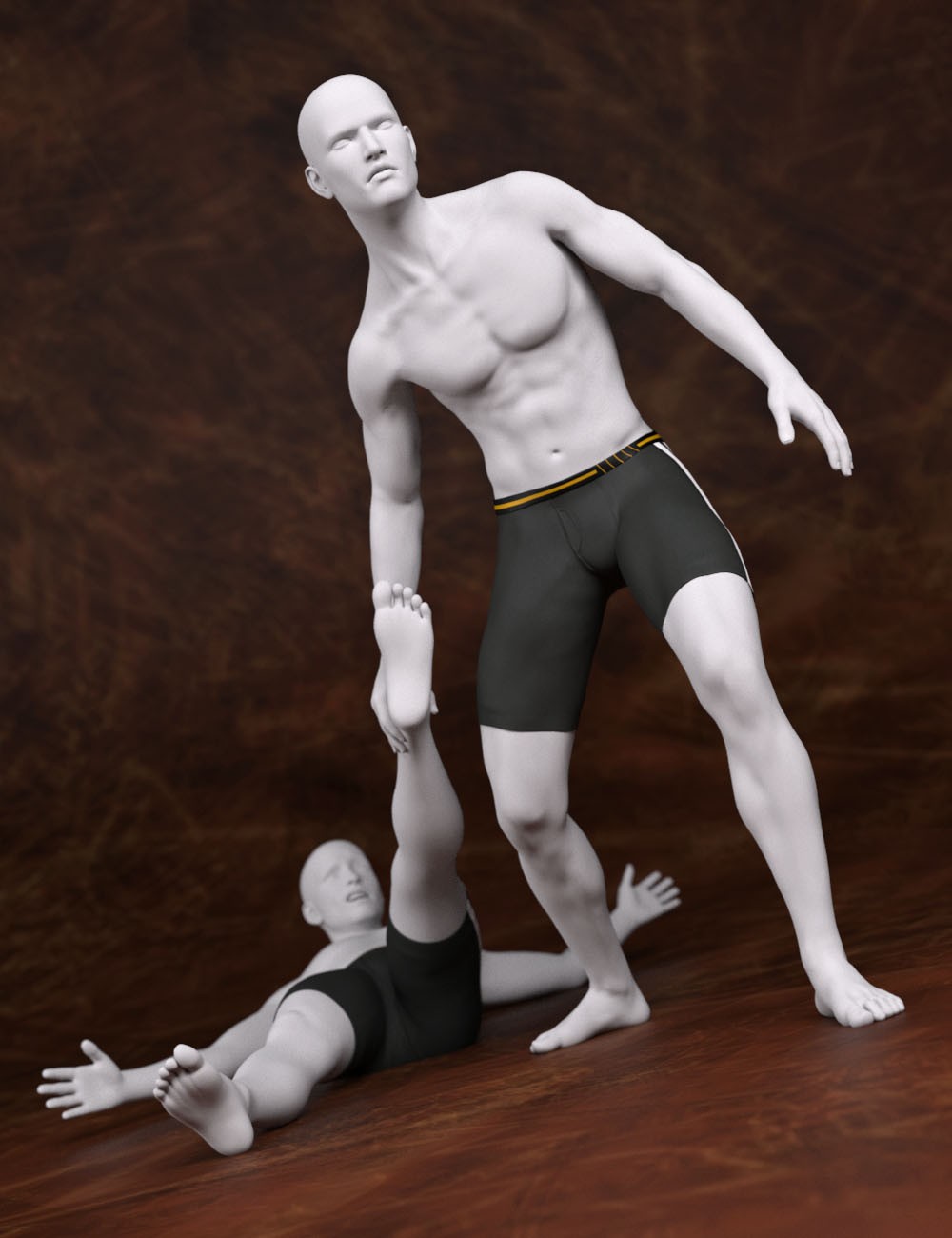 Let's work out that aggression!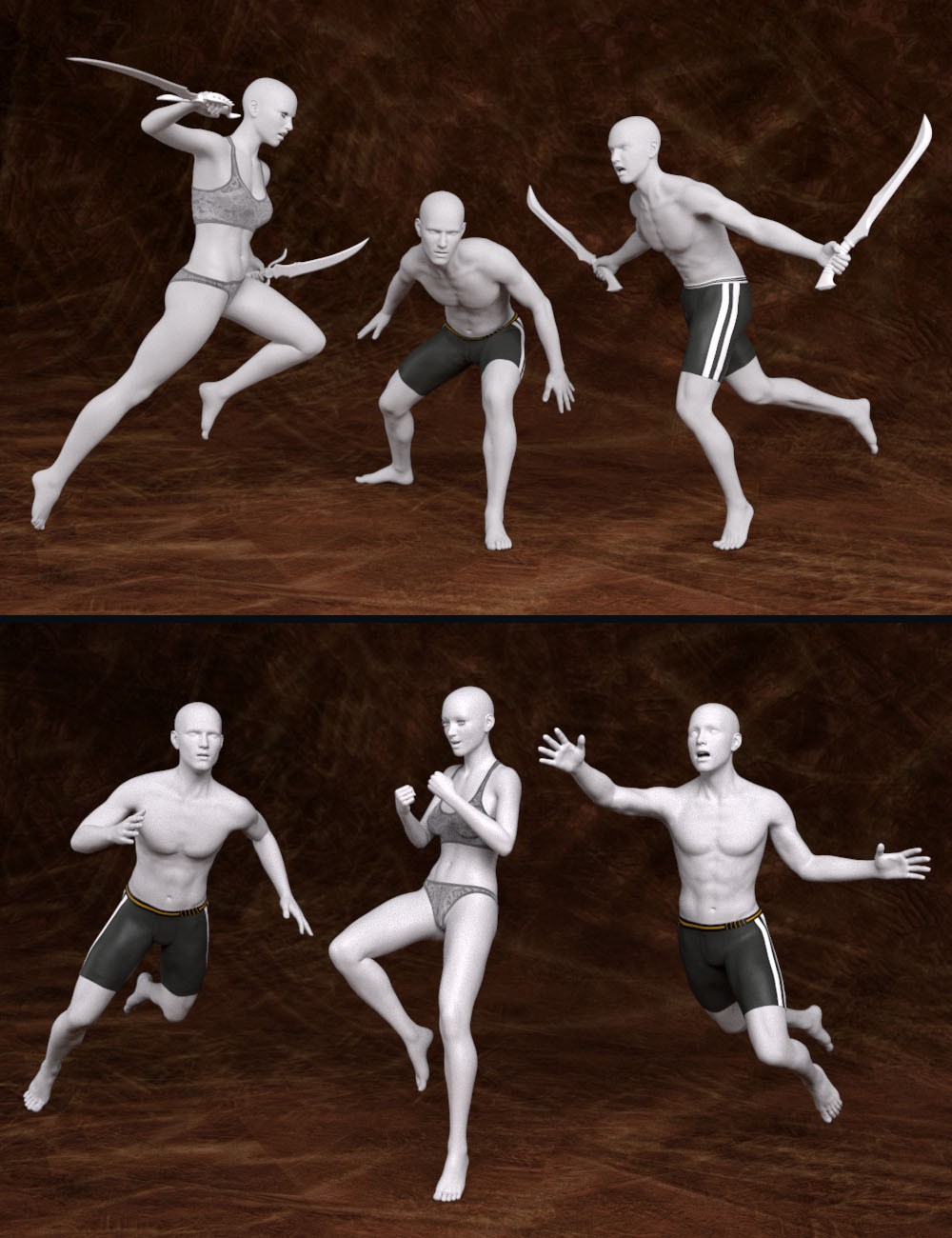 Perfect for your action, adventure, sci-fi and fantasy renders!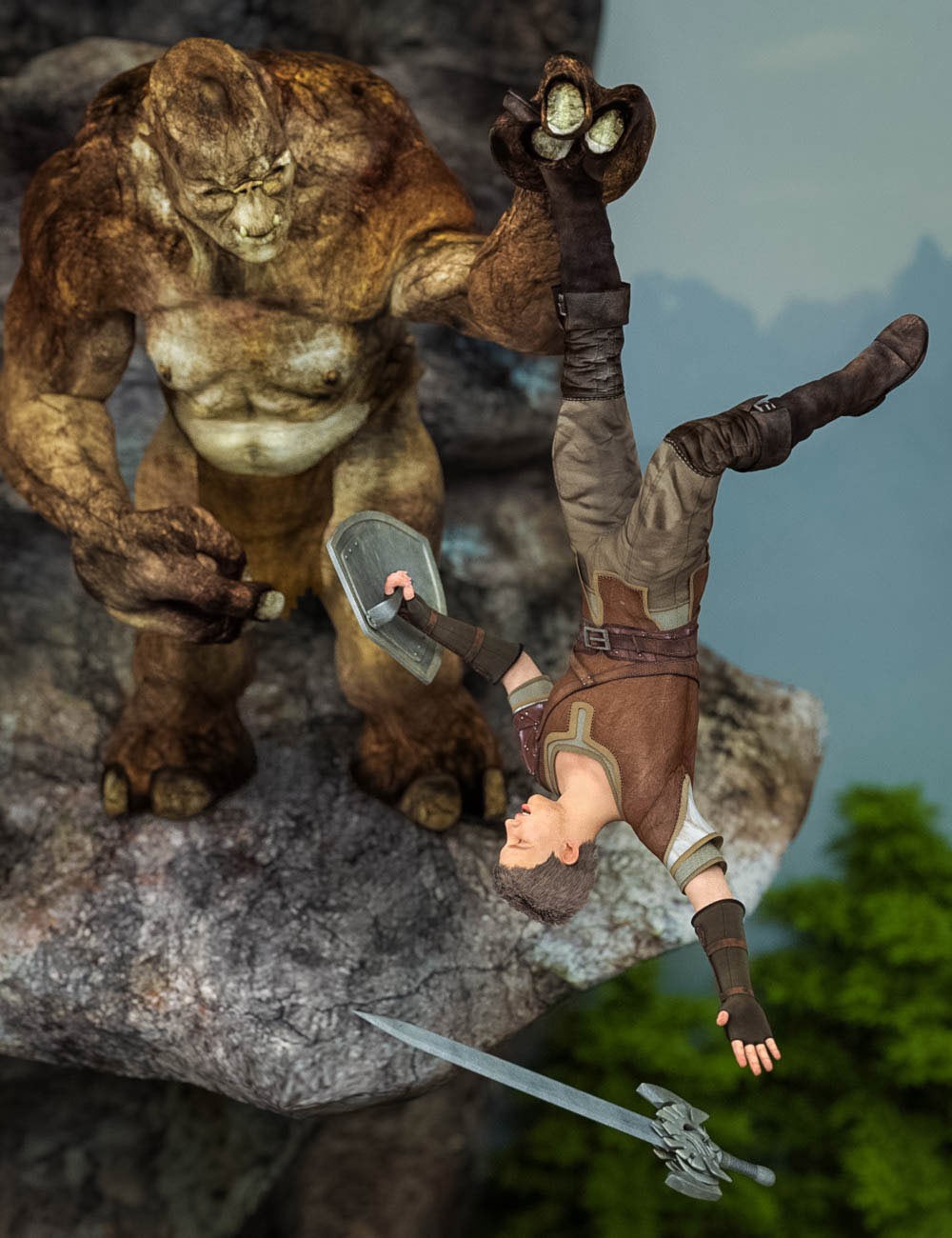 "Look ma, I found me a human!"

Download today!
- Tako

| | |
| --- | --- |
| Posted on February 27, 2016 at 2:05 PM | |
So, after having been off adventuring in the world of the Corporateverse for a few years, things started shifting in the overall Multiverse which led me back to the Dazverse via a rather twisty and intricate rabbit hole. Oh, I still work full time for an ever-expaning international skin cream company, which would not even function without me, but due to various folds in space that I managed to squeeze through with ferret-like tenacity, I have managed to get my digital art production rolling again.


Upon closer inspection, I realized there were three generations of Genesis now. Well well cow bell, looks like Rip Van Winkel awakes to the future!


Thus, now that I realize how much of a fanbase Genesis 2 has gathered, and the fact that Genesis 3 is Daz's new baby, I decided to completely redo my original best-seller, Explosive Poses for Genesis, and bring it to a whole new level with Genesis 2 and 3, male and female.


Something tells me that supporting Genesis 2 as well as 3 with my new releases might help expand the usefulness of my pose sets. It may add a bit of time to the production portion of the evolution, but I think you will agree it is worth it.


So without further ado, here is my newest release: Explosive Poses for Genesis 2 and Genesis 3 Male(s) and Female(s)!!!!


104 Explosive Poses for Genesis 2 and Genesis 3: (.DUF)
26 Explosive Poses for Genesis 2 Male(s)
26 Explosive Poses for Genesis 2 Female(s)
26 Explosive Poses for Genesis 3 Male(s)
26 Explosive Poses for Genesis 3 Female(s)


Cheers,
Tako

| | |
| --- | --- |
| Posted on January 25, 2016 at 11:35 PM | |
Now available at Daz 3D, these 34 poses and expressions were created after many hours of studying what makes divas tick and how they move for ultra realistic results, whether it's for your next music video, at a concert or just causing trouble at the digital mall. Get ready to sharpen your claws!
Cheers.
Tako
| | |
| --- | --- |
| Posted on January 3, 2016 at 1:20 AM | |
| | |
| --- | --- |
| Posted on December 21, 2015 at 10:35 PM | |
Get it here!

Whether its sleeping on the ceiling, alien abduction, angry spirits out for revenge or a powerful sorceress commanding the elements, this set of highly detailed poses has you covered.

25 DUF poses for Genesis 3 Female and 25 DUF poses for Arabella 7
13 Flying/floating Poses
1 Laying Pose
3 Running Poses
3 Crouching Poses
1 Standing Pose
4 Wall Crawl Poses
 
A few samples:
Cheers,
Tako
| | |
| --- | --- |
| Posted on November 2, 2015 at 11:05 PM | |
Well, I've finally got back into 3D after a very long stint of just working all day every day at my day job. Eventually I might even start publishing products again. In the meantime, I've started learning Reality 4. This is my second attempt at a render using the new integrated software. 
Hope you like!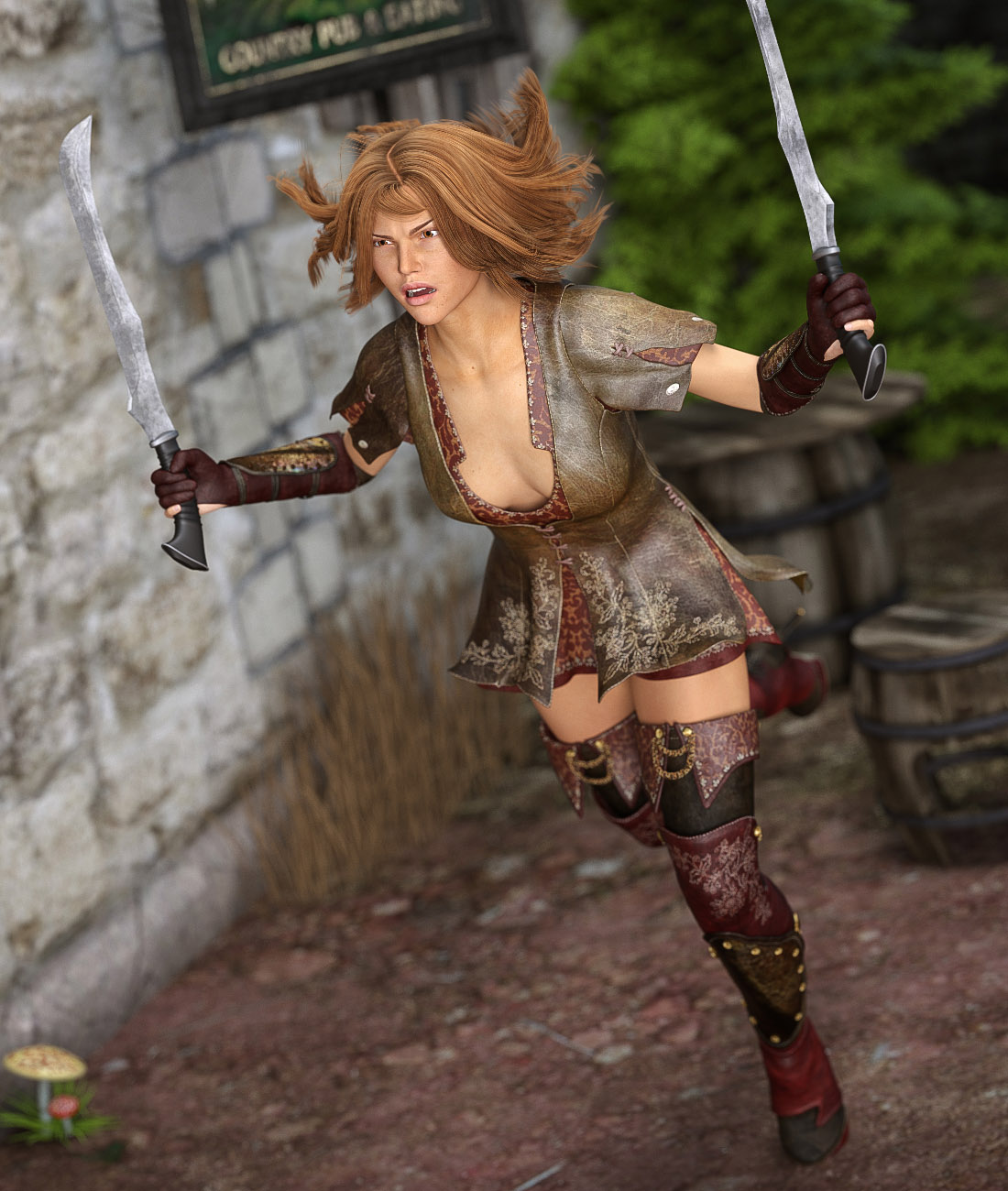 Cheers, 
Tako