Tako Yakida World - CG art using DAZ Studio, Hexagon, Carrara, LuxRender, Reality and Photoshop Elements 9
Click here to edit subtitle
| | |
| --- | --- |
| Posted on November 7, 2011 at 12:25 AM | |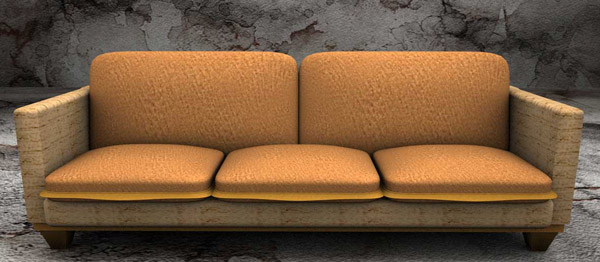 Welcome back to Tako Yakida World!
I decided to re-release my couch freebie today, as I needed to refamiliarize myself with setting materials in DAZ Studio, and since I was using the couch as a testing ground, I thought, why not? When I originally made the couch it was optimized for LuxRender/Reality for DS, but not so much attention was given to the actual DS shaders.
And you might be happy to know I created a specularity/bump map to the cushions in addition to just optimizing shader settings. Get the new version here.
Hope you like it!
Cheers,
Tako

Categories: Freebies