Tako Yakida World - CG art using DAZ Studio, Hexagon, Carrara, LuxRender, Reality and Photoshop Elements 9
Click here to edit subtitle
| | |
| --- | --- |
| Posted on September 12, 2011 at 7:35 PM | |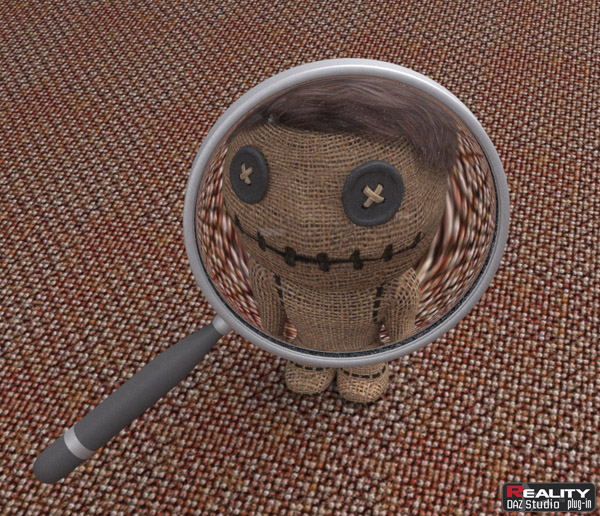 Hello folks,
Sorry for the long delay, but I have been quite busy lately doing stuff. Luckily today, I had a fit of inspiration and regurgitated a nice shiny new magnifying glass for all your digital inquiring minds to play with.
Here you go: http://takoyakida.webs.com/freebies/Magnifying_Glass.zip
I should warn you, however, that this prop is optimized for a physics-based renderer. Namely, LuxRender. I use LuxRender because it's nice to have light act like light, without having to walk over brambles, through icy mountain ranges, and into the fiery caverns of the Underwold just to get it to behave. Hence, if you use a non-physics-based (otherwise known as a "biased") render engine, don't be surprised if your result does not look like the above picture.
Should you desire such a result, feel free to check out the Reality Plug-in for DAZ Studio which allows you to link up to the LuxRender engine and all its physics-based goodies.
For those of you familiar with Reality, I have uploaded shaders into the ACSEL (Automatic Custom ShadEr Loader) database, so you can get the same effect as above immediately.

May the ants crumble under the power of your newly found ability to shoot beams of toasty light at will.
Cheers,
Tako Yakida

Categories: Freebies